School Vision/Mission/Aims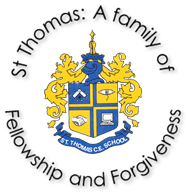 'Love one another as I have loved you' (John 13:34)
Our Vision
With God's love, each member of our fellowship will flourish and succeed, growing into unique individuals well prepared for life's journey. Respect will be at the heart of our school, allowing us to value the strengths, the wisdom and the diversity of others.
Our Mission:
We provide a nurturing and inclusive environment, united through the love of Jesus that enables all members of our school family to make progress, thrive and reach their true potential.
Our Aims:
To foster an understanding of the Christian faith.

To promote a love of learning so children can flourish and grow as independent learners.

To provide an engaging, nurturing and challenging learning environment.

To value, respect and develop each individual within our fellowship.

To establish a partnership between school, parents, the church and the wider community.

To enable children to develop a range of skills and knowledge they can apply independently in a broad, balanced, Christian based curriculum.

To ensure a safe and secure environment where diversity is respected and tolerance is vital to prepare them for modern life in Britain.

To develop and promote healthy bodies and healthy minds to prepare for the demands of modern life.